HP-IB Specific Instrumentation
  

These devices typically would have been used with controllers like the 9825 "calculator" and with other general purpose instruments to form complete automated test systems. Only HP-IB "Accessory Modules" and certain other specific devices which connect via the HP-IB buss and provide buss-specific functionality are listed here. Many other HP (now Agilent) instruments with gereral purpose functionality (signal generators, power meters and digital voltmeters, etc.) also utilize the HP-IB system.
HPIB device information from 1980 HP Measurement/Computation catalog.
59401A Buss System Analyzer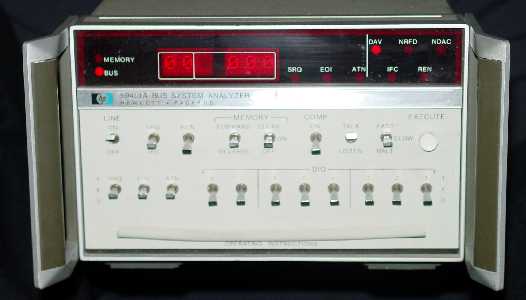 59303A Digital-to-analog Converter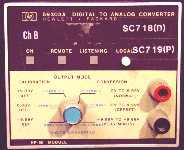 59307A Dual VHF Switch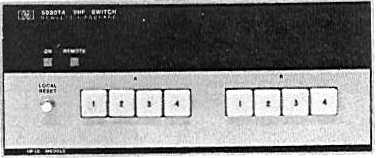 59309A Digital Clock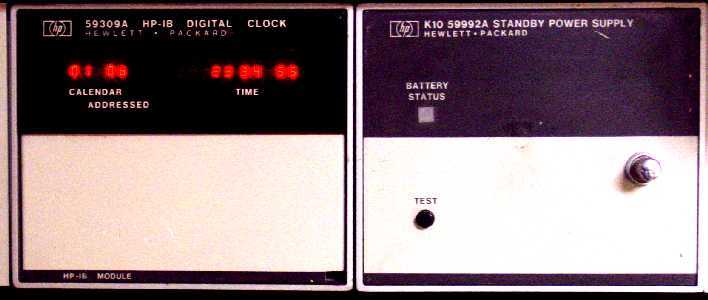 59501A Power Supply Programmer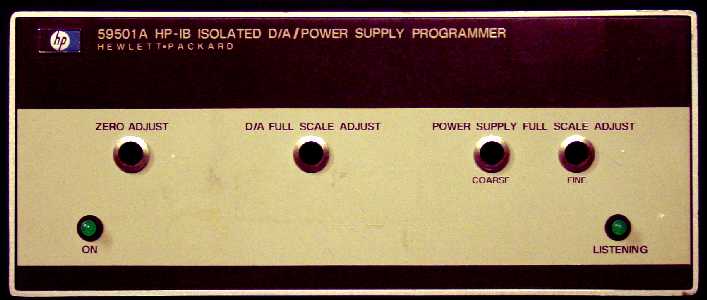 59501B Power Supply Programmer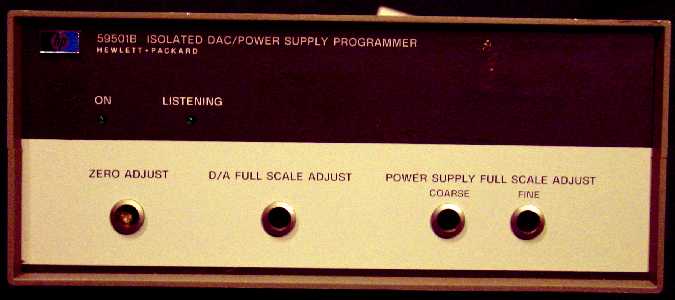 59403A Common Carrier Interface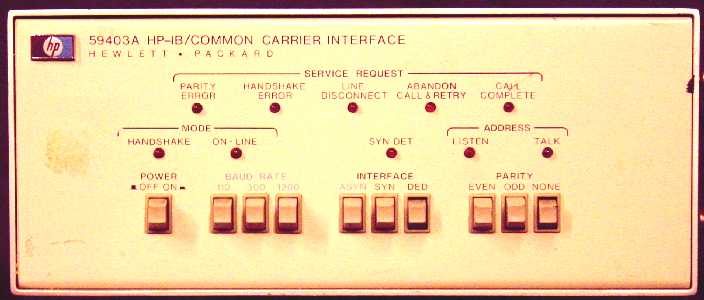 59301A ASCII-to-parallel Converter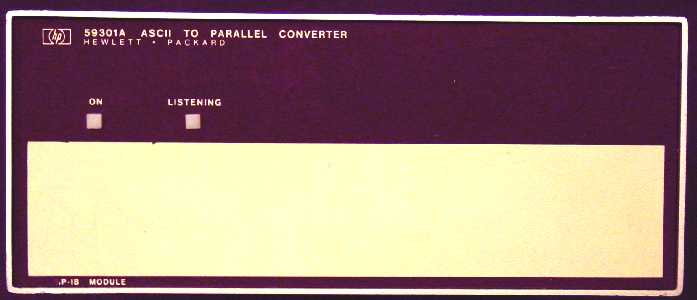 59306A Relay Actuator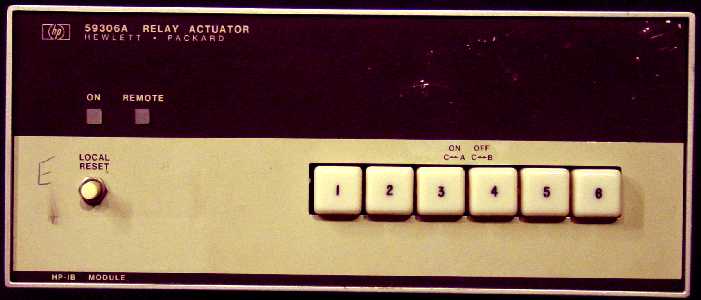 59308A Timing Generator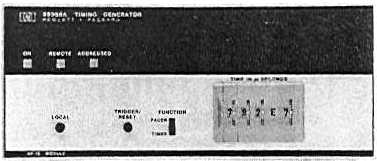 59313A Analog-to-Digital Converter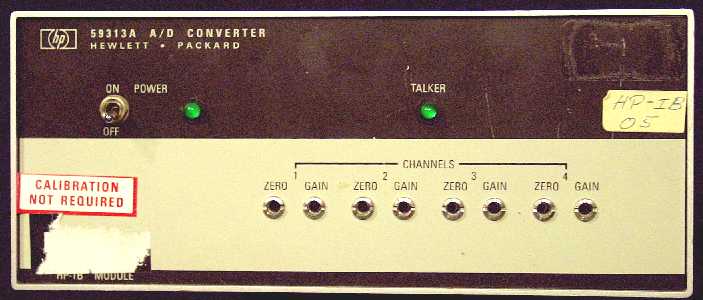 9875A Cartridge Tape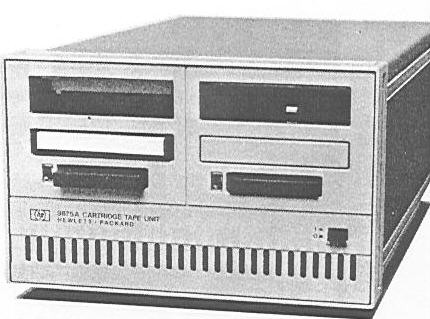 12050A Fiber Optic Link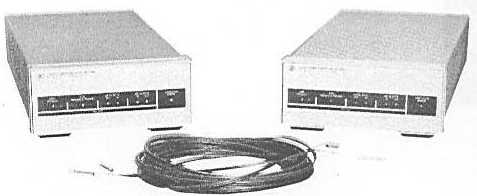 3437A System Voltmeter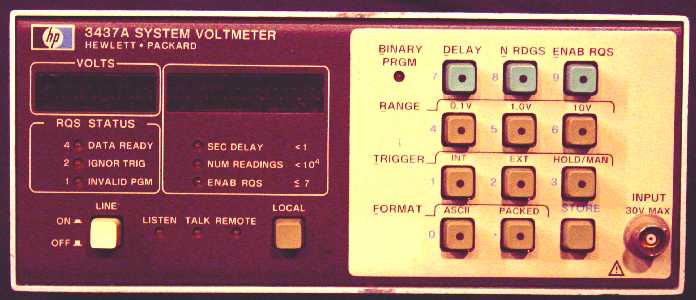 37203A Extender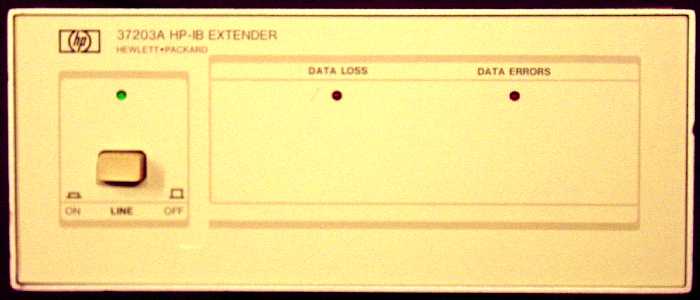 37201A Extender

Communicate with Dave Meier.