The Cheetah is for travelling. I have done a bit, with plans for more. Most lengthy trips are for family visits or to attend variious events. Many short missions meet up with the Mid-Atlantic Grumman Gatherers. Others are just $100 hamburgers (probably more than that). A lot of planned trips end up being "weathered out".
Memphis based (before 1995)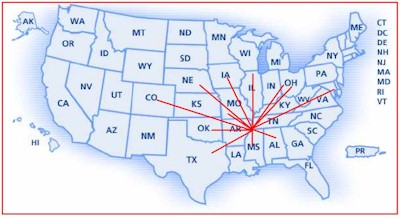 New Kent, VA based (after 1994)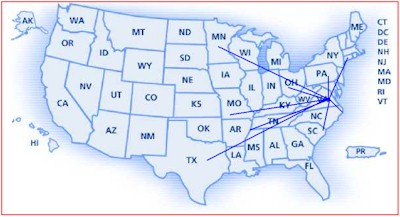 Washington DC

Columbus, OH

Dayton, OH

Schaumberg, Il

Cedar Rapids, OH

Lincoln, NE

Springfield, MO

Boulder, CO

Oklahoma City, OH

Dallas, TX

Jackson, MS

Huntsville, AL

Owenboro, KY
Hartford, CT

Lancaster, PA

Minneapolis, MN

Dayton, OH

Springfield, MO

Memphis, TN

Dallas, TX

Charlotte, NC

Myrtle Beach, SC

Short range missions to Annapolis, Bay Bridge, Jamestown, Wakefield, Franklin, First Flight, Luray, Orange, Dinwiddie, Chesterfield, Tangier Island and Topping.